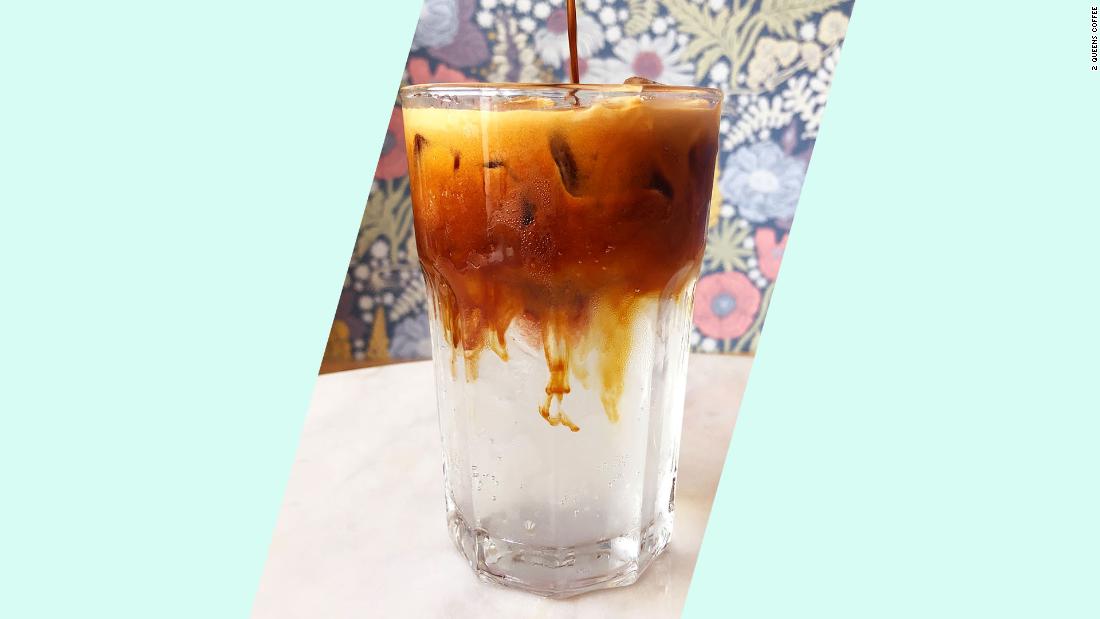 Coffee seltzer, espresso tonic, carbonated cold brew, iced coffee soda — one of these may sound familiar, or maybe this whole sparkling coffee trend is new to you. What is it? Well, it depends who you talk to, but essentially it's a mix of some kind of coffee and some kind of sparkling drink, and it's delicious.
If you've ever gone to a high-end coffee shop and had a shot of espresso with a sidecar of sparkling water, that's likely the inspiration for the coffee seltzer drinks we've seen trending right now. While recipes have been floating around on the internet for a couple of years, it seems like the dog days of summer have bubbled up the trend again.
Roasters and baristas love to experiment, and many have created their own unique versions of the drink.
"We created a beverage that is some vanilla syrup with S.Pellegrino sparkling water and ice, and then we pour a double shot of our espresso on top," explains T. Martin Higgins, co-owner and head roaster at 2 Queens Coffee in Narrowsburg, New York. "And people went bonkers. People love it. We also have a number of customers who really love it without the vanilla syrup, which gives it the sweetness that some customers really enjoy."
And it's not just vanilla that makes for a lovely accent to espresso. "We had an espresso honey tonic on our menu," says Deena Marlette, general manager of Branch Line in Watertown, Massachusetts. "We have a very engaged staff that loves to experiment, and we obviously allow that because a lot of good things come out of it."
Like many of our most innovative creations, coffee seltzers offer a chance for real experimentation.
"We were playing around with the idea of a coffee seltzer, but everything was really bitter," Marlette explains. "We knew we wanted to sweeten it a little bit, but sugar really didn't just seem like our thing. First we tried sugar. We tried even some mocha powder and things like that. And we really loved the idea of honey in there and just, it hit all the right notes and [turned] into this really pleasing, cool coffee drink that did really well for us."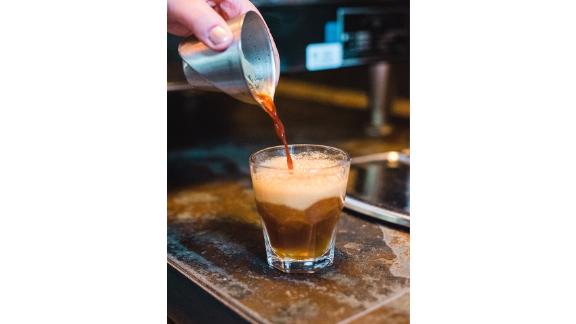 Both experts we spoke with had different techniques for mixing their drinks, with Marlette saying, "We start off with honey, then we pour the espresso, then we top it off with tonic water. No ice."
"I personally do it seltzer first, then some ice, then the espresso on top," says Higgins. "The alternative way is to do ice first, then the seltzer, then the espresso. But the important thing is to put the espresso last."
As a fan myself, I make a shot of espresso and let it cool. Then I take an 8-ounce glass, add ice, pour lime or lemon seltzer and top with the shot of espresso.
Whatever your method, it's a fun drink to play around with at home during the warmer months, and even into fall. The most important thing is to use high-quality ingredients that you love!
You can easily make espresso at home with an espresso maker, and there are models on the market at all price points.
Nespresso Inissia Original Espresso Machine by De'Longhi ($149; amazon.com)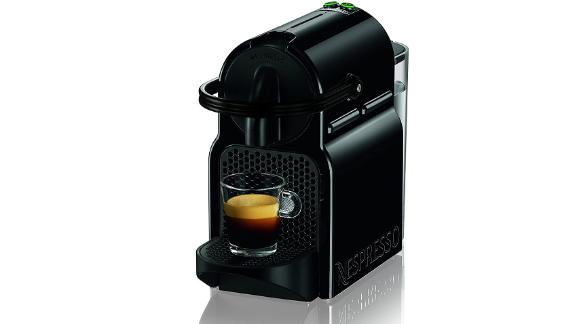 This simple machine from Nespresso gets the job done quickly and (speaking from experience, I have this machine) is basically impossible to mess up. Fill with water, drop in a capsule and hit start. Note, this machine uses capsules.
Espressione Concierge Automatic Bean to Cup Espresso Machine ($480.99; target.com or $499.96, originally $950; surlatable.com)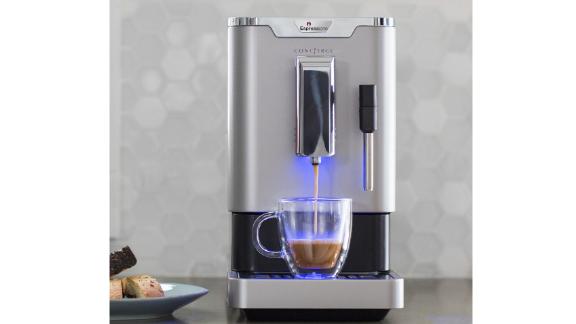 Starting with grinding your beans, this machine does it all, with one reviewer raving, "What a great machine! It is super easy to use, it's fast and it makes a great cup of espresso."
Cuisinart Programmable Espresso Maker ($274.99; macys.com)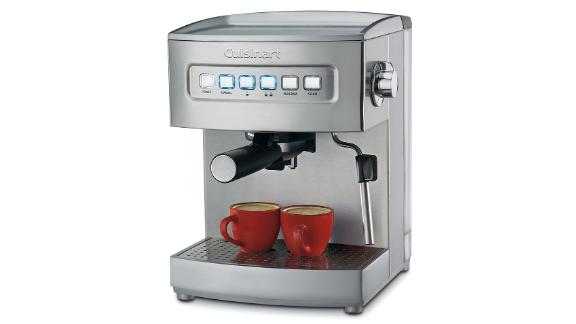 This machine lets you program your caffeine in advance and is easy to use. One reviewer writes, "Great price performance balance. It is my second one. First one had a little problem after about 5,000 cups of coffee in 3+ years. Makes very good espresso BUT make sure to buy finely ground coffee for espresso. The average ground for percolators does not produce the intensity you expect in espresso."
If you'd rather make your coffee seltzer with a cold brew to start — which is equally delicious — try a cold brew maker, which is essentially a French press that brews in your fridge.
Hario Mizudashi Cold Brew Coffee Pot ($17.50, originally $21.50; amazon.com)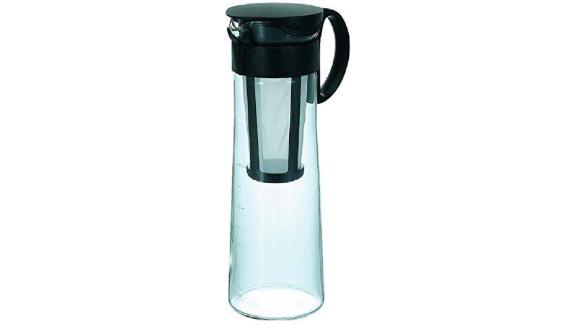 Our winner of the best cold brew maker of 2020 is slender and stylish, and it makes producing cold brew incredibly easy.
Takeya 1-Quart Beverage Maker ($21.95; amazon.com)
Just fill the fine mesh filter of this cold beverage brewer with your favorite coffee grounds, pop it in the fridge and wait an hour or so.
Kitchenaid Cold Brew Maker ($99.95; surlatable.com)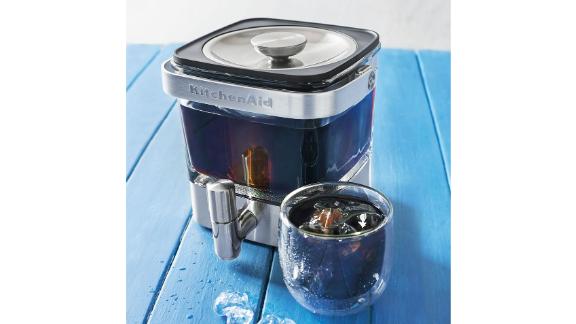 Make a big batch of cold brew with this tool that, according to reviewers, is "easy to use," "easy to clean" and "doesn't take up a lot of room in the fridge."
Primula Burke Deluxe Cold Brew Iced Coffee Maker ($19.99; amazon.com)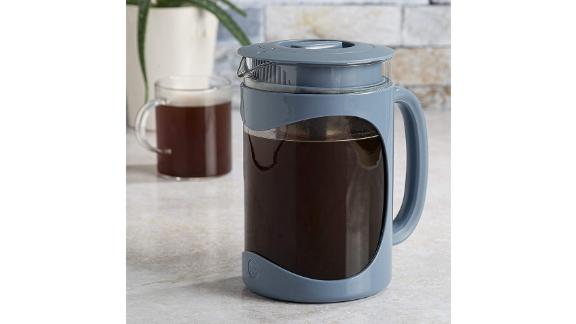 Another simple iced coffee maker, this well-priced Amazon favorite has one happy customer writing, "I love it and would definitely recommend it to anyone."
Find more of our favorite tested coffee makers and accessories here.
When you select your coffee for your espresso tonic, you may want to start with beans and grind it yourself (unless you're using pods). We found the top-rated grinders to help you pour the perfect coffee.
Bodum Bistro Burr Grinder ($99.99; amazon.com)
Our pick for the best budget coffee grinder of 2020 is basic but has all the bells and whistles that you really need in a coffee grinder. It also gets points for being so cute.
Breville Smart Grinder Pro ($199.95, originally $299.99; surlatable.com)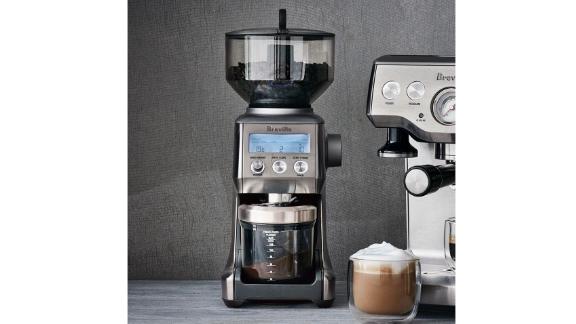 "Set it and it grinds perfectly every time," one reviewer raves about this pro-level coffee grinder. "I didn't know what a REAL coffee grinder was like until I purchased this one."
Capresso Infinity Conical Burr Coffee Bean Grinder ($99.99, originally $124.99; macys.com)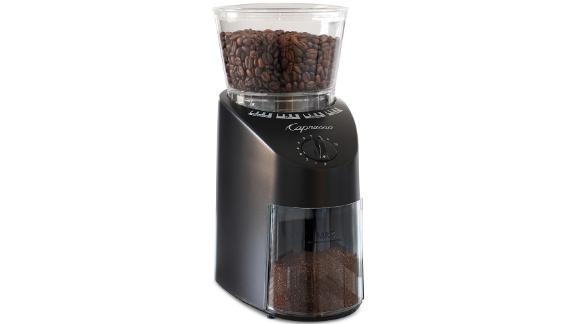 If coffee grinding is really your thing, consider this commercial-grade grinder that operates with reduced noise and lower heat than other models to help maximize both the flavor and aroma of your coffee.
Find more of our favorite coffee grinders here.
There are tons of options to buy sparkling water, but if you want to make your own at home — and save a lot of money — try these easy water bubblers. You can also, of course, always buy some of your favorite bottles or cans.
DrinkMate Sparkling Water and Soda Maker ($144.95; amazon.com)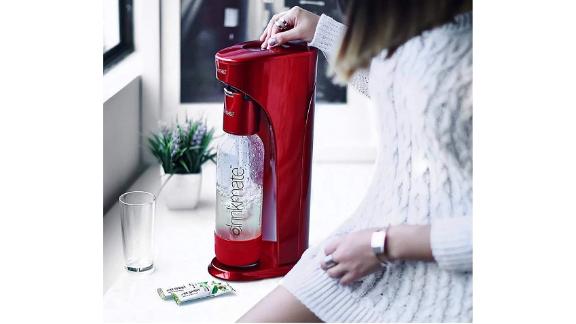 This high-rated soda maker lets you carbonate any beverage, or just make healthy sparkling water.
SodaStream Fizzi Sparkling Water Maker ($86; amazon.com)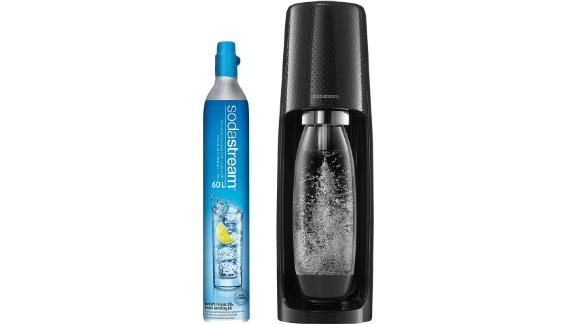 Beloved by seltzer drinkers, this iconic soda water maker is best known for its simplicity, where you can just plug in a big canister of CO2 and be drinking a refreshing fizzy drink in minutes.
S.Pellegrino Sparkling Natural Mineral Water, 24-Pack (starting at $14.99; amazon.com)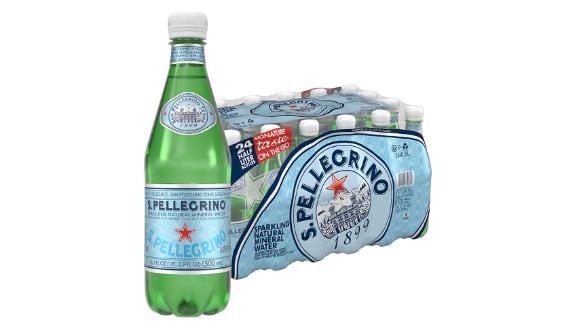 Like a European vacation in a bottle, you can't get much more classic than S.Pellegrino.
The next big question is, how do you serve your coffee seltzer or tonic? Like everything else, it's entirely up to you.
Marlette says they keep it cute at Branch Line. "It's a little teeny, tiny, 5-ounce glass that almost looks like a shot glass, but it's a little wider," she says. "Almost like what you would serve a little macchiato in or something like that."
Of course, if you want to add ice like 2 Queens, you're going to need a bigger glass. Fortunately, there are great options.
Cupvanna Mason Jar Mugs, 4-Pack ($20.99, originally $22.99; amazon.com)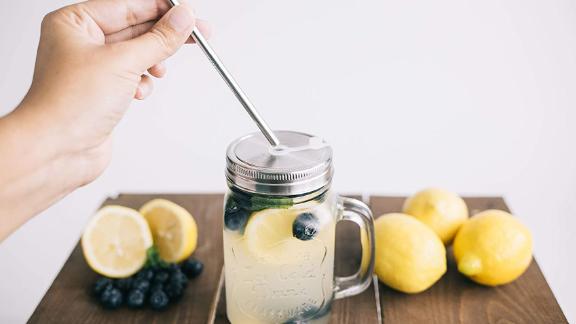 These summery Mason jar-style glasses are perfect for your espresso seltzer, cold brew and more. Each jar comes with its own lid and straw.
Zwilling J.A. Henckels Double-Wall Coffee Glasses, 2-Pack ($20, originally $26; surlatable.com)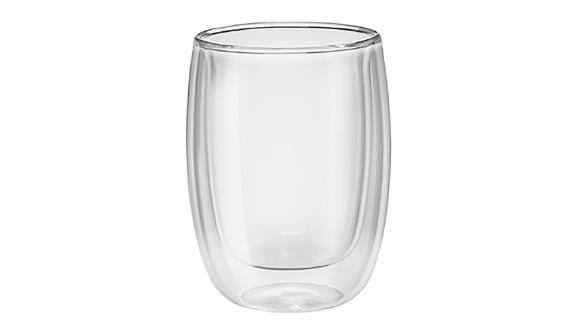 Double-wall insulation keeps these easy cups cool or warm, without being too hot or cold to the touch.
Culver Officially Licensed Fiesta Stripes 14-Ounce Tapered Glass, 4-Pack ($39.99; amazon.com)
This editor-favorite glass set is sturdy and stylish, and works great with coffee seltzer or a cocktail.
Tovolo King Craft Ice Mold Freezer Tray of 2-Inch Cubes ($16; amazon.com)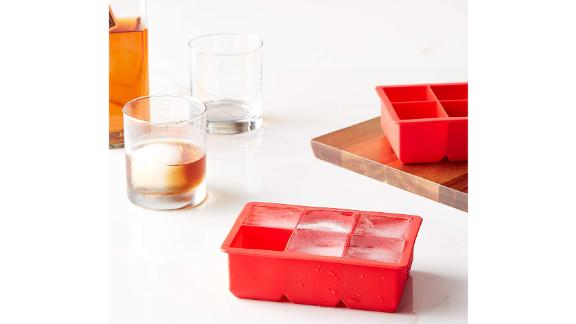 Go for a super cool look with these giant square cube trays.
Hiware 12-Pack Reusable Stainless Steel Metal Straws (starting at $6.99, originally starting at $12; amazon.com)
Savor your sips with these eco-friendly reusable straws that come with a case and cleaners.
Note: The prices above reflect the retailers' listed prices at the time of publication.